Central High School Choral Music Department
Attend the tale of Sweeney Todd!! April 5th-14th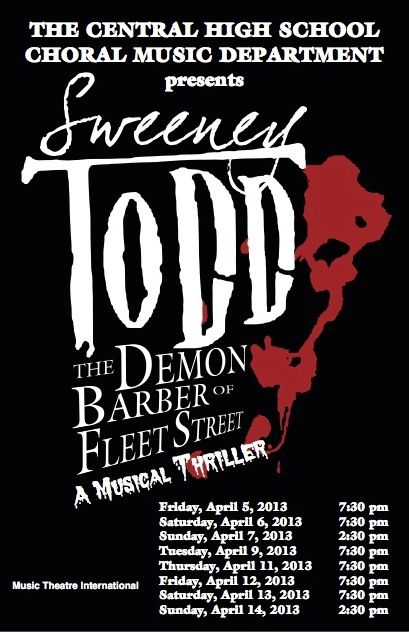 Online ticketing for Sweeney Todd available now by clicking the logo below.


The Central High School Choral Music Department is divided into three performing choirs. Bel Canto/Bobcat Company serves as both a choral ensemble and a musical theatre troupe. The Select Choraliers is an SSAATTBB advanced choir, while the Concert Choir is a beginning level organization.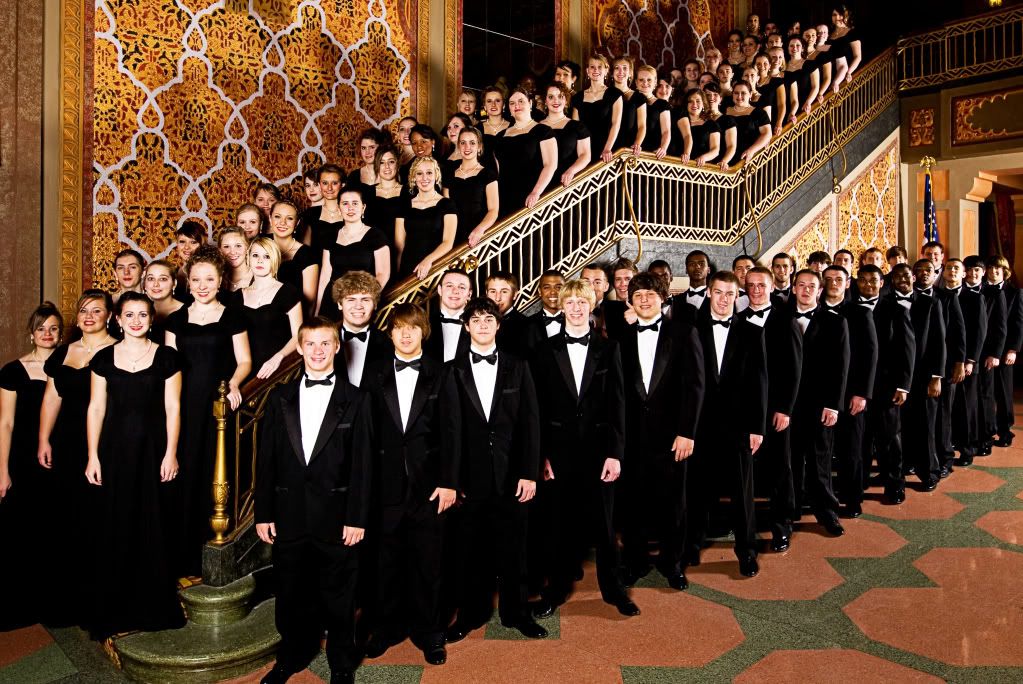 The Select Choraliers and Bel Canto have consistently received superior ratings at the ETVA and ACDA festivals over the past 26 years. They have performed on numerous occasions at Carnegie Hall, including a special performance during the 100th Anniversary Celebration with the New England Symphony under the direction of John Rutter. They have been featured as honor choirs at TMEA All-State Conferences; the Belmont University Choral Festival; The University of Tennessee Winter Concert; the Duke University Concert Tour; ACDA State Conventions; and the 2008 ACDA Regional Conference. Other honor performance venues include Austin-Peay University; Middle Tennessee State University; and Tennessee Tech University. These performers have also been featured on WBIR TV for hour long special during the Christmas holidays over the years. The Bobcat Company has also had the opportunity to open for the NYC Radio City Rockettes on stage at the Grand Ol' Opry on multiple occasions.
Bel Canto has been privileged to perform major works with the Oak Ridge Symphony Orchestra. These works have included Dvorak's "Mass in D," Puccini's "Messa di Gloria," Lauridsen's "Lux Aeterna," and most recently Rutter's "Gloria." The ensembles have also performed with the Knoxville Symphony Orchestra on its Young People's Concert Series and other projects on several occasions.
The advanced choirs perform sacred literature each year. Venues have included churches and cathedrals in Knoxville, Nashville, Atlanta, Cincinnati, Indianapolis, Brooklyn, Manhattan, and London, England. Performances of secular music have been given for many local, state, and national conventions, meetings, and ceremonies. They are regularly featured at the historic Tennessee Theatre for the "Mighty Musical Monday " concert series, presented by Dr. Bill Snyder.
Our department has also been the recipient of three grants funded by the Tennessee Arts Commission and the National Endowment for the Arts. These grants featured our choirs with guest artists-in-residence in concerts of great opera choruses, the music of Richard Rodgers, and the music of George Gershwin.
Not only are these students skilled vocally, but they have also mastered the skills of theatrical performance! Over the years the combined tallents of Bobcat Company and the Select Choraliers have successfully produced the musicals : The Sound of Music (1988, 2001), Li'l Abner (1989, 1999), Guys and Dolls (2002, 2009), Annie Get Your Gun (2003), 42nd Street (2004), The Music Man (2005), Crazy for You (2006), Peter Pan (2008), South Pacific (2010), The Phantom of the Opera (2011), and Les Miserables (2012).